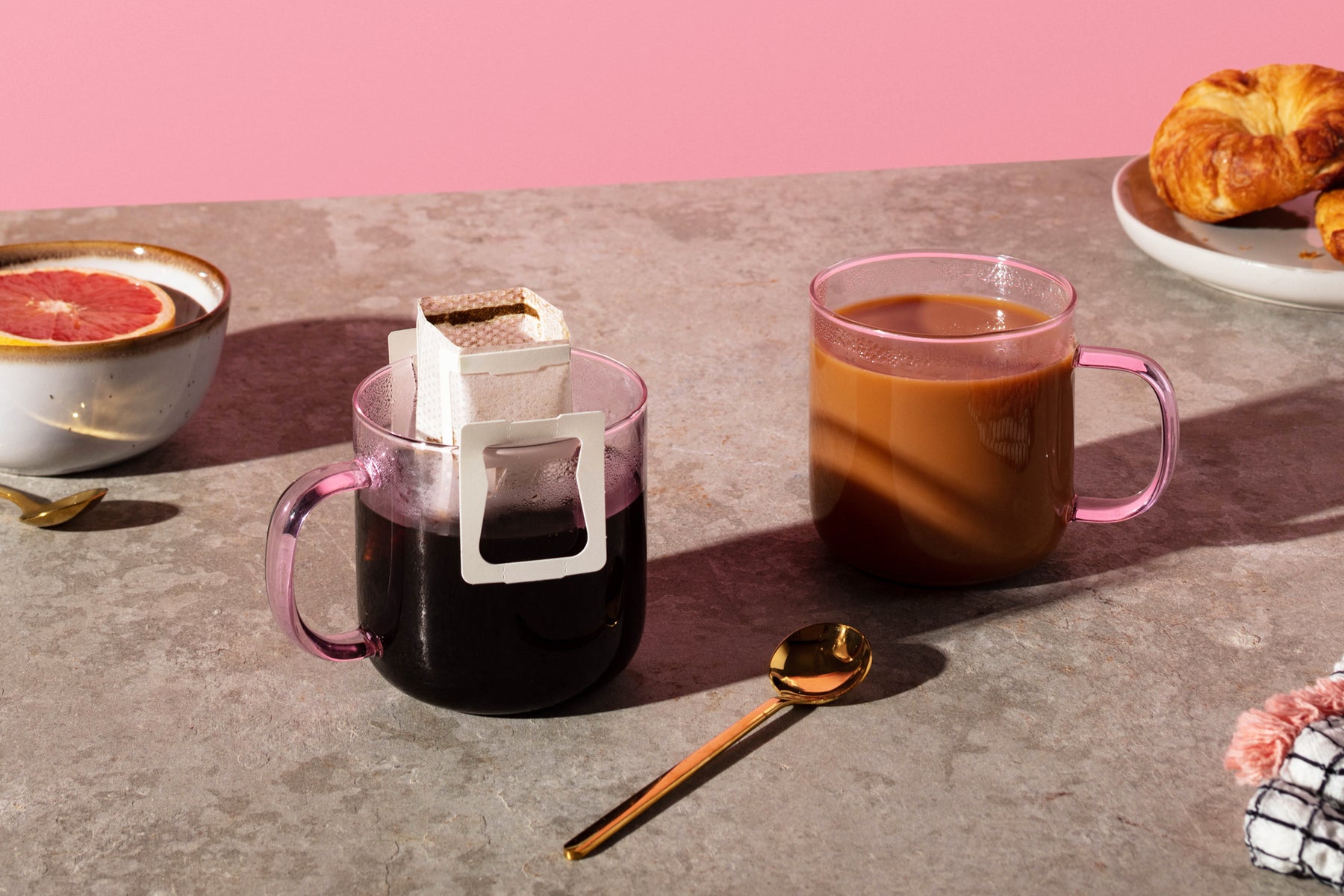 My name is Debbie, and I am the founder of Copper Cow Coffee. Sharing my culture with friends through food and coffee is the inspiration behind our signature Vietnamese-inspired lattes. Together, I'm excited to bring sustainability and a side of self-care to your morning cup.

Much love,

Debbie Wei Mullin
Tradition, with a twist
We aim to make high-quality Vietnamese coffee and lattes accessible to everyone.

We only use 100% natural ingredients for cafe quality lattes that anyone can brew at home. Our coffee is more than just a delicious cup—it's a self-care ritual.
Our retailers
You can find Copper Cow Coffee products in major retailers like Whole Foods, Walmart, H-E-B, and Sprouts nationwide. Find a location near you.

Interested in carrying our products in your store? We partner with retailers and accommodate gifting needs of all sizes.
Coffee the conscious way
Each cup of Copper Cow Coffee supports Debbie's mission to make the traditional Vietnamese coffee experience accessible and sustainable every step of the way.
We have an active relationship with our farmers in Vietnam, plus every step of our supply chain. Our farmers are paid 2x market rate to ensure a higher quality of life and the most delicious coffee we can produce.
Our Mission
The women-owned and led team of Copper Cow Coffee is on a mission to sustainably support and share the vibrant heritage of Vietnamese coffee.
Our Values at Copper Cow Coffee
Be a Good Citizen
We source our high quality beans from sustainable and organic farms in Vietnam, where we pay our farmers 2x the market rate to ensure a higher quality of life.
Bring Others Along
We are proud to share our Vietnamese American culture and bring the traditional Vietnamese coffee experience to the U.S.
Act Like Owners
We take great pride in our products, and we strive to constantly improve and hold ourselves to the highest of standards everyday.
Fail Forward
We don't shy away from failures, but embrace them as learning experiences to constantly improve the customer experience.
What Others Are Saying...
"If you love good coffee, particularly Vietnamese coffee, this is the beverage of your dreams."
"Disposable pour over filters and convenient single-portion packets of sweetened condensed milk are all you need."
"Making your morning caffeine infusion extremely luxurious."