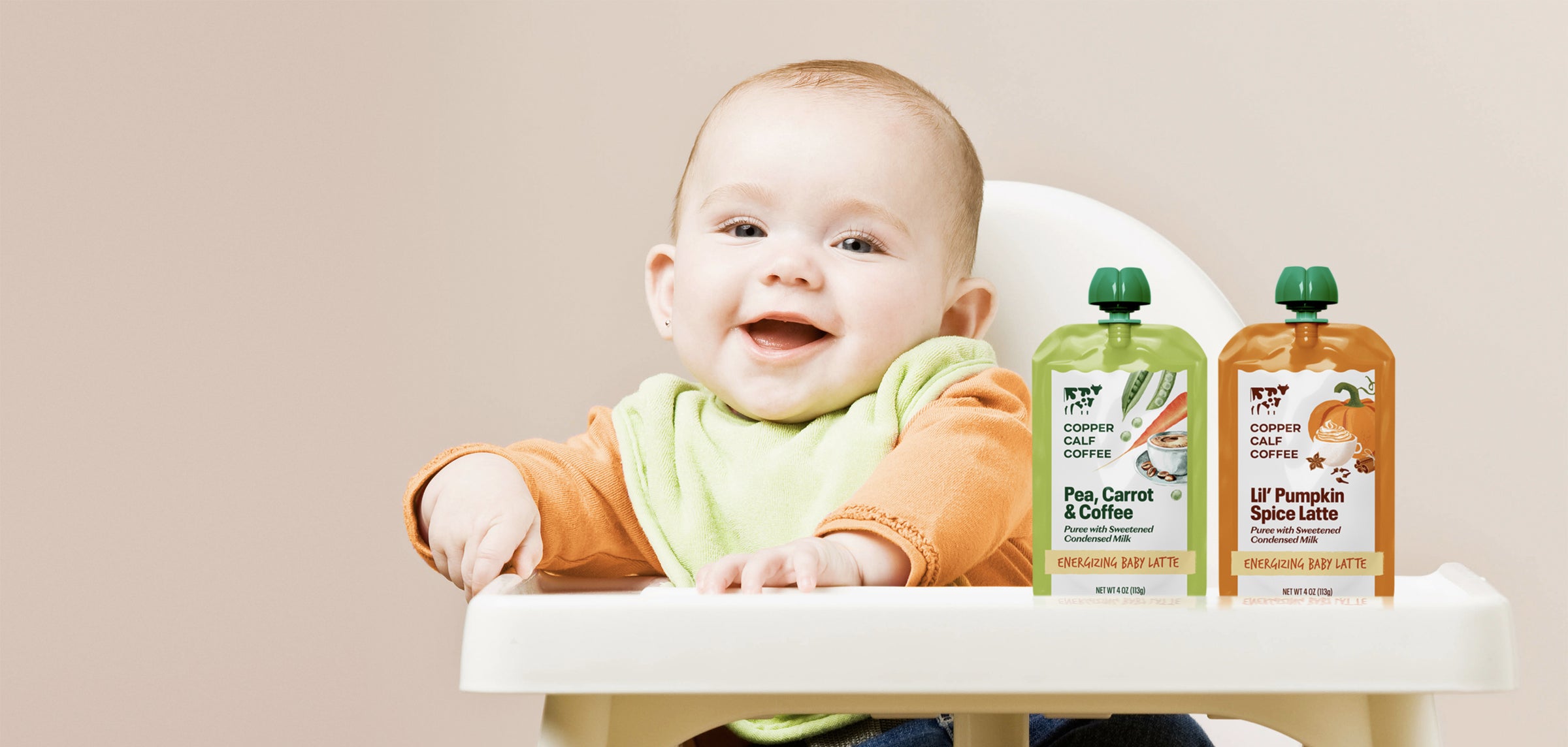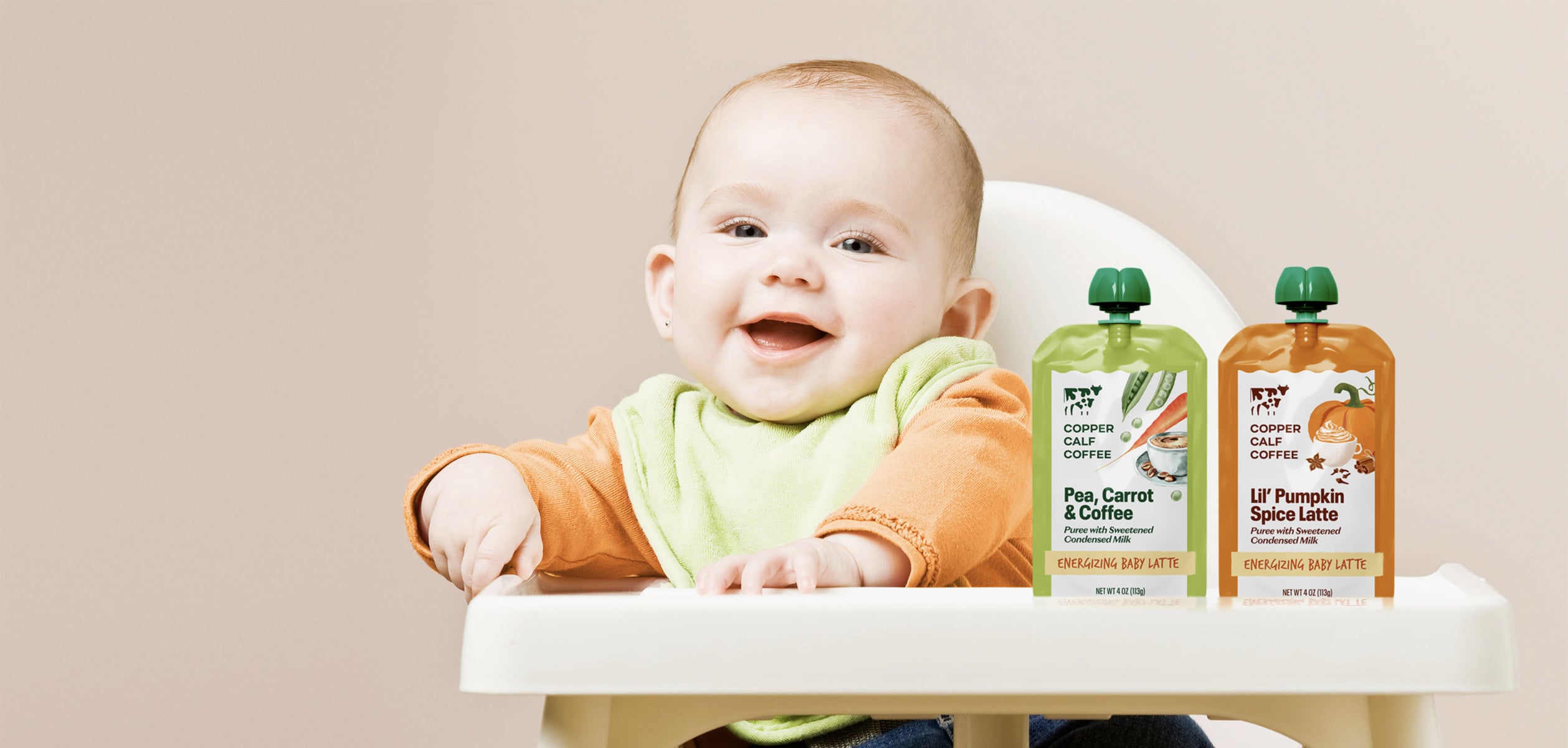 Your baby's
bottle just got
an upgrade.
The only latte on the market designed to share with your baby. Because your little calf could use a boost, too.
By Parents, For Parents
Our founder is a mother herself, which means only the best goes into your baby's coffee break. Jumpstart their day with nutritious ingredients like organic pumpkin, sustainably sourced coffee, and extra sweet condensed milk with added calcium for growing bones.
A Lifelong Investment
The first years are a critical period to set your baby up for a long, healthy life. Coffee is a rich source of antioxidants and may protect against heart disease, stroke, and more. It can also improve concentration, mood, and alertness - all important for healthy development.
Quality Time
Little one always reaching for your mug? Now you can share special memories and bond with your babe over your morning latte ritual together while they get a nutritional boost. Plus, our convenient, no-refrigeration-needed pouch is easy to pack for travels, errands, and adventures.
KIDS ARE BUZZED &
Parents are Buzzing
"My son's motor skills were a bit behind his peers, but after one week of Copper Calf, he's the fastest crawler in his Mommy & Me music class!"
APRIL FOOLS!
We would never try to give kids coffee (they're already too powerful). We encourage you to stock up on your lattes, but, please, don't give them to your kids.