How we do things differently
SUSTAINABLY SOURCED

ALL-NATURAL FLAVORS

BARISTA QUALITY AT HOME

NO EQUIPMENT NEEDED
Real, simple ingredients
A dash of salt in our salted caramel latte brings the perfect amount of indulgence to your morning.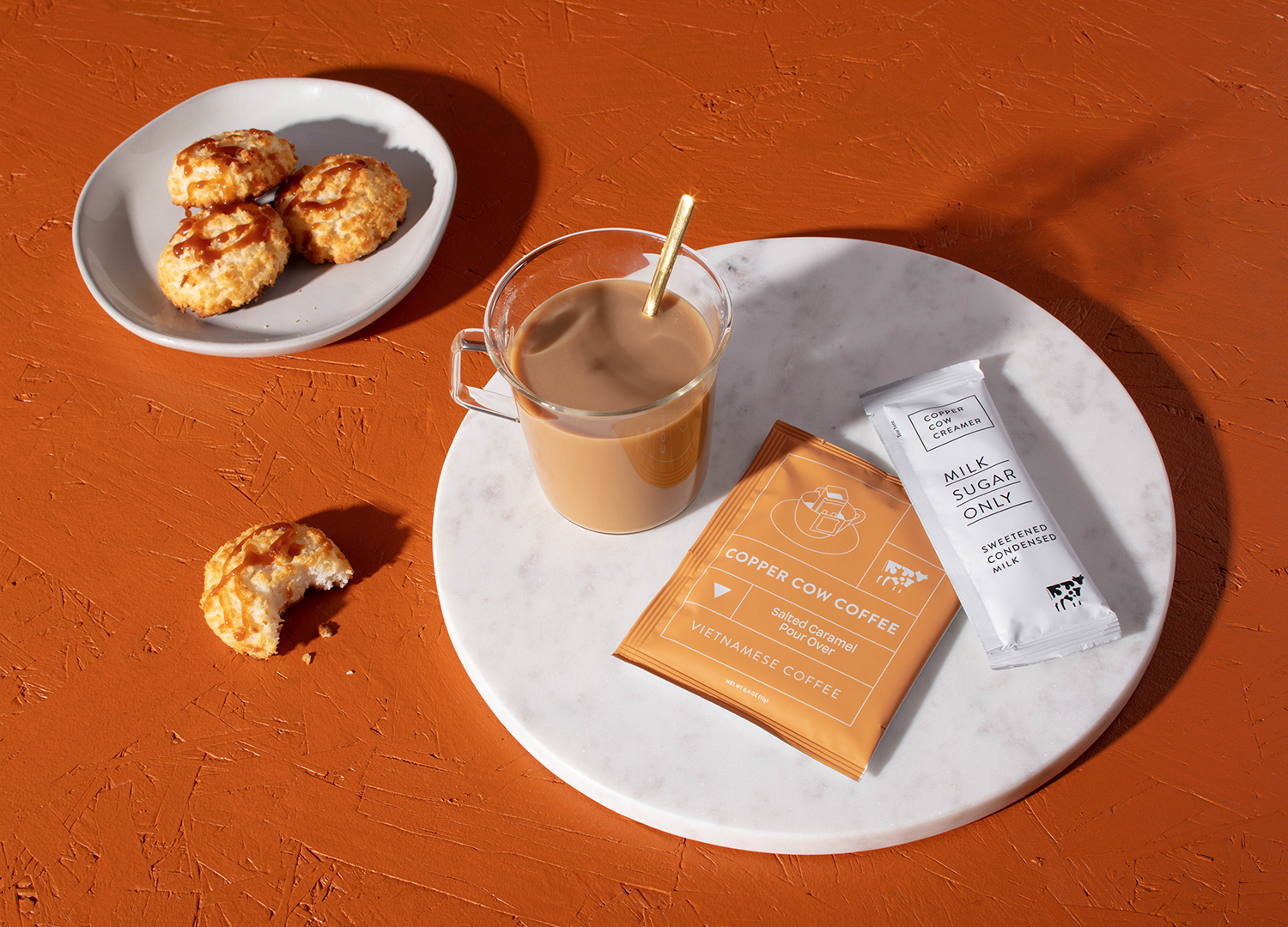 Cafe Quality at Home
Say bye to boring coffee at home, and hello to barista quality brews that will vitalize your mornings. Our premium Vietnamese coffee is easy to make with no special equipment. Just tear the bag, hang over your cup, pour water, and add your creamer. That's it!
Feedback from our brewers
95%
of reviewers would recommend this product to a friend
Customer photos and videos
Product Standouts
Amazing Taste
Great Value
Great Packaging
Fun to Make
Love the Creamers
Best coffee I've ever had
I ordered this coffee to support women owned business! However, this coffee is so incredible I have now purchased 3 more orders since my initial order last month. It is the only coffee my family drinks now! 10/10 will continue buying regularly
Product Standouts
Amazing Taste
Great Value
Love the Creamers
Easy to Use
Fun to Make
Delicious
I will be ordering more. Great taste. Value is great
Product Standouts
Amazing Taste
Easy to Use
Love the Creamers
Convenient
As a celiac I love it!
I have celiac disease and acid reflux so coffee has been out for a while. A lot of caramel flavored coffees are on the "gluten no" list. It's been amazing that the ingredients are real and straight forward and that it's a lower acid coffee so doesnt seem to bother me in that aspect! (I do not have GERD just acid reflux).
It's also a nice smooth flavor, not the bitter bleh kind you get from other big box brands.
I'm a fan!
Product Standouts
Amazing Taste
Easy to Use
Fun to Make
Great Value
Great Packaging
We love copper cow!
This is the best pour over and in the go coffee you'll find!
Product Standouts
Amazing Taste
Easy to Use
Great Value
Love the Creamers
Strong Flavor
Excellent
Best coffee and sweetened just right